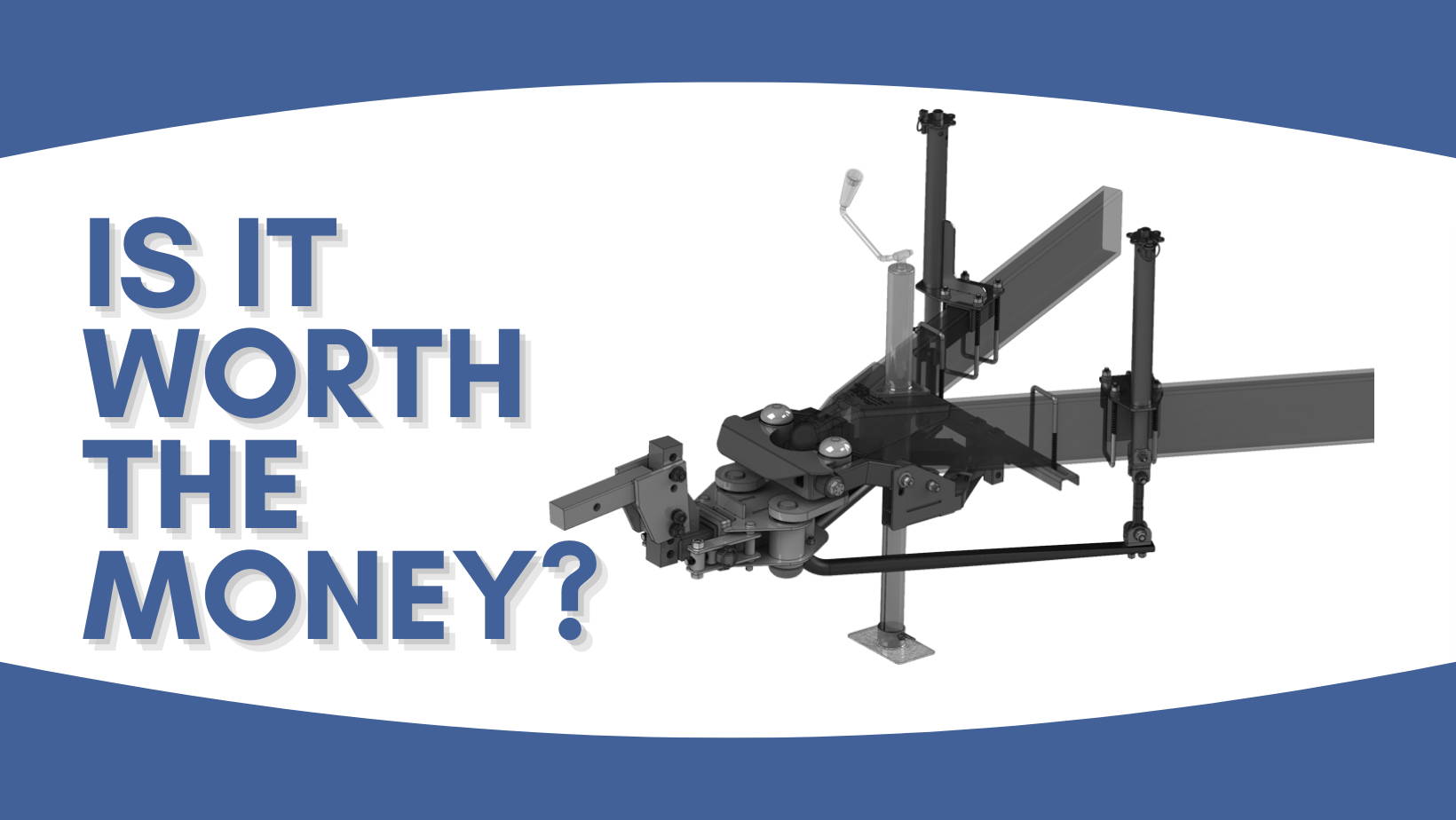 Jim Hensley, the inventor of the Hensley Arrow® hitch and ProPride 3P®, created a prototype of his converging link design in 1972 and found that it effectively eliminated trailer sway. When he conducted a patent search in 1976, he discovered that there was nothing similar to his concept, so he decided to focus more on the Hensley hitch. However, when he was unable to find a manufacturer interested in producing it, he decided to set up and sell the system himself. The Central Innovative (CII) began manufacturing the Eliminator Towing System and sold its first one in August 1992.
In 1993, Jim received an inquiry from Colin Connell about the Eliminator. After using it on his 24' Starcraft travel trailer, Colin was so impressed that Jim allowed him to license the patent. Colin then founded Hensley Mfg. Inc. to manufacture and sell the hitch, now known as the Hensley Arrow® Hitch.
Despite continuing to develop innovative solutions, Jim's ideas were not implemented by Hensley Mfg. This, along with other issues, led Sean Woodruff, the 10-year Vice President of Hensley Mfg., to leave the company. Jim and Sean later developed the ProPride 3P®, which they launched in October 2007. It was the most sophisticated Jim Hensley hitch ever created.
How much does Jim Hensley hitch cost?
The Jim Hensley Hitch can be expensive, costing over $3,600, compared to friction-based anti-sway trailer hitches, which typically range from $500 to $1,000. If you are considering purchasing a new truck for $50,000 and a travel trailer for $70,000, for a total value of over $120,000, the ProPride 3P® Jim Hensley Hitch is a relatively small percentage of the overall cost.
While some RV owners may choose a cheaper option in the hopes of getting similar results at a lower price, they should be aware that these cheaper alternatives do not solve the problem of trailer sway, they only reduce it.
The Jim Hensley Hitch comes with additional benefits that are not available with standard anti-sway hitches and is backed by a lifetime warranty. The upfront cost may seem high, but it is worth far more than the purchase price and is likely to last much longer.
If you're worried about the cost, there are options to make it more affordable over time. You can get it for as low as $117/month and see if you qualify for 0% APR financing.
What exactly is a trailer sway?
Trailer sway, also known as "fishtailing," occurs when a trailer starts moving from side to side at high speeds while being towed. It is a common problem that many trailer owners encounter. If you ask someone who has experienced trailer sway, they will likely have a lot of advice and information to share about the issue. The feeling of the trailer moving around behind the vehicle can be stressful and make for a memorable experience. While wind is a major cause of trailer sway for RVers, other factors can also contribute, such as towing speed, bow waves from passing trucks, rough roads, downhill travel, improper loading, and poor weight distribution. The ProPride 3P® Jim Hensley Hitch is the most effective way to eliminate sway and is the most advanced of the three Jim Hensley hitches ever produced.
Why is the Jim Hensley Hitch worth the money?
The ProPride 3P® Jim Hensley Hitch is the most advanced trailer hitch designed to eliminate sway on the market. Here's why it stands out:
Pivot Point Projection (3P) technology:

This unique

feature

eliminates sway caused by passing trucks, high winds, uneven road surfaces, poor trailer design or loading, and even driver inputs into the tow vehicle. It attaches to the coupler of the trailer and locks out side-to-side movement on the hitch ball, projecting the pivot point forward to the rear axle of the tow vehicle. This makes the trailer very solid and stable.
High-quality materials:

The ProPride 3P® is made with the best materials in the industry, including solid steel with a well-designed structure and a patented yoke, unique powder coat and paint finish, and exceptional welding techniques.
Safety:

The stability provided by the ProPride 3P® makes traveling safe. The peace of mind and ease of towing it provides is worth the cost.
Lifetime warranty:

The ProPride 3P® comes with a lifetime warranty for the original purchaser, covering any damaged parts.
Value:

The ProPride 3P® is a high-quality product that can be used for decades and retains its value in the second-hand market, often selling for over $2,000 used.
Transferability:

The ProPride 3P® can be easily removed and transferred to a new trailer.
A solution to the problem:

It is the perfect solution for towing bumper-towed trailers, such as campers or toy haulers for transporting offroad vehicles or expensive cars to completely eliminate trailer sway.
User-friendliness:

The ProPride 3P® is designed to be user-friendly and easy to adjust, making it simpler and easier to use than other sway control hitches once you get the hang of it.
Towing capacity:

The ProPride 3P® eliminates sway, so you don't need a large vehicle to tow your trailer. However, the ProPride 3P® allows you to tow up to the maximum allowable weight.
Overall, the ProPride 3P® is worth the money for its value, contribution, and exceptional customer experiences. Most importantly, it is the only hitch that incorporates all of Jim Hensley's innovations, making it worth every penny for the peace of mind and safety it provides.

Subject to approval of credit application. Bread Pay™ loans are made by Comenity Capital Bank, a Bread Financial™ company.
TrustSpot Customer Experiences