Evolution of the Jim Hensley Hitch

In 1972 Jim Hensley built a small, simple prototype of his converging link hitch design. About 1976, with plans to pursue his hitch idea, Jim ran a patent search and found there was nothing even close to his idea in the patent office.
Central Innovative (CII) was incorporated to manufacture and sell the Eliminator Towing System.
In 1993 Jim received an inquiry for information from Colin Connell. Jim licensed the patent to the Colin, and in the first part of 1994 Hensley Mfg. Inc., was formed in Davison, Michigan for the manufacturing and sales of the hitch, now renamed the "Hensley Arrow Hitch".
CII continued to build hitches for Hensley Mfg. for a time until they got up to speed.
Jim continued to work on design improvements that never materialized with Hensley Mfg. For this and other reasons Sean Woodruff, the 10 year Vice President of Hensley Mfg., ended his relationship with the company and began working on ProPride, Inc.
In October of 2007, Jim Hensley and Sean Woodruff worked to build the most advanced Hensley hitch design to date… the ProPride 3P.
Meet the face behind the ProPride 3P Hitch
For National Inventor's Month we are recognizing Jim Hensley, the inventor of the ProPride 3P Hitch. The only Hensley hitch to incorporate all of Jim Hensley's innovations. Learn more about the difference a ProPride 3P Hitch makes.
Innovations Made for the Arrow®
Dual Jack System for Weight Distribution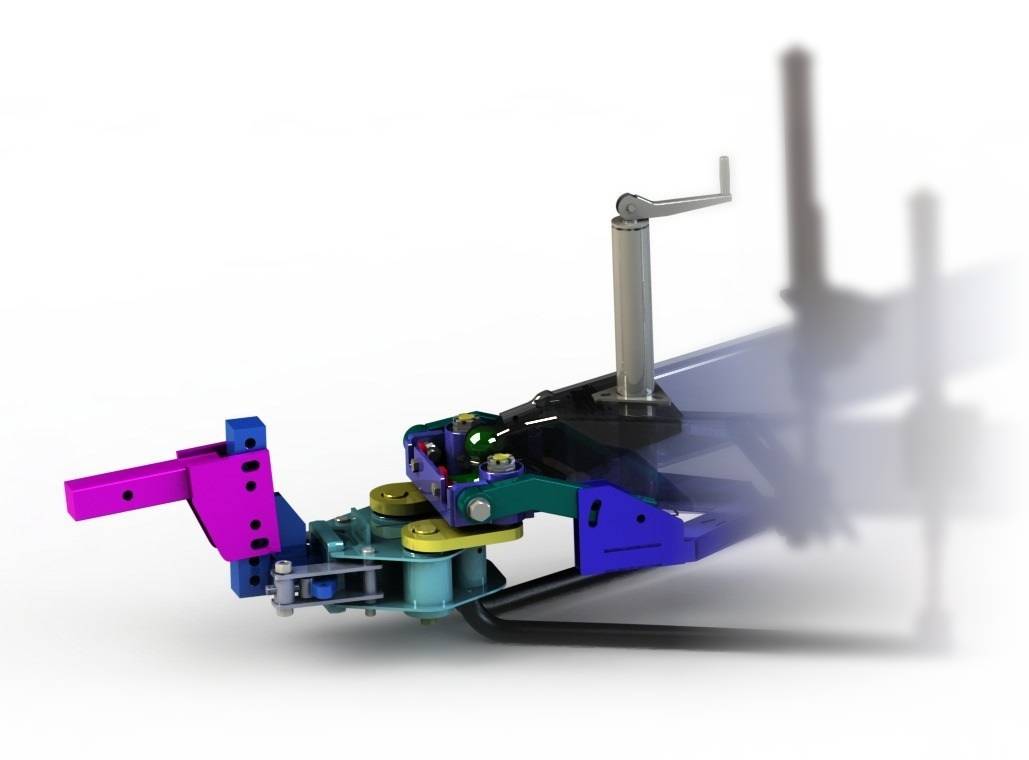 Innovations Made for the ProPride 3P
Adjustable Hitch Bar (same equipment adjusts to any towing vehicle)

Greater Hitch Bar Wedge and Hitch Box Angle

(helps hitching and unhitching, less sticking)

One Piece Yoke

(does not allow pivoting on the ball)

No Frame Drilling

(no need to weaken the frame by drilling holes in it)

Weight Distribution Hitch Location

(more leverage, no possibility of bending the pin as with the Arrow)

Bolt In Spring Bars

(they are bolted into the hitch head, less wear and they cannot fall out)

Powder Coating Pre-Treatment

(prevents chipping of paint and rusting)

Thicker Control Links

(the ones on the Arrow often bend, these are under a great load and needed to be thicker)

Thicker Hitch Box

(the ones on the Arrow often become warped and reduce effectiveness, the 3P design solves the issue)
The 3P hitch is the most advanced trailer sway eliminating, Jim Hensley hitch design on the market. It's industry leading design and innovation is second to none.
The quality of the workmanship and service behind the product draws rave reviews from customers across North America.
60 Day No Risk Guarantee
No questions asked, we will even refund your shipping, both ways!
Buy Now Pay Later
Pay as little as $143 a month!
Made In The USA
Join thousands already towing safely with the ProPride 3P!
"My ProPride always feels solid and secure without the annoying bumping feel I got from the Hensley that I bought and returned five months later"
Don Taylor - Aug 26, 2019
"I have had my ProPride for four years. I am very pleased with it, I have hooked and unhooked at least 50 times and it is much easier than the Hensley I had just before this one. I am looking for a lifetime of service because it is the last hitch I need to buy because there are no holes to drill. I tow an Airstream 28FC and it works like a dream. I had a true emergency hard stop and the trailer stayed right were it was supposed to be"
Mike L. - Sep 2, 2019
"I have a ProPride and I can definitely say that their product is of good quality and customer service is even better. When everything arrived, it was properly packaged to minimize damage. Their FB group is also very helpful and the owner Sean is very active in the group too"
Jose Rivas - Jan 09, 2021
TrustSpot Customer Experiences

Some of Our Most Popular Items

Join Our Private Facebook Group!