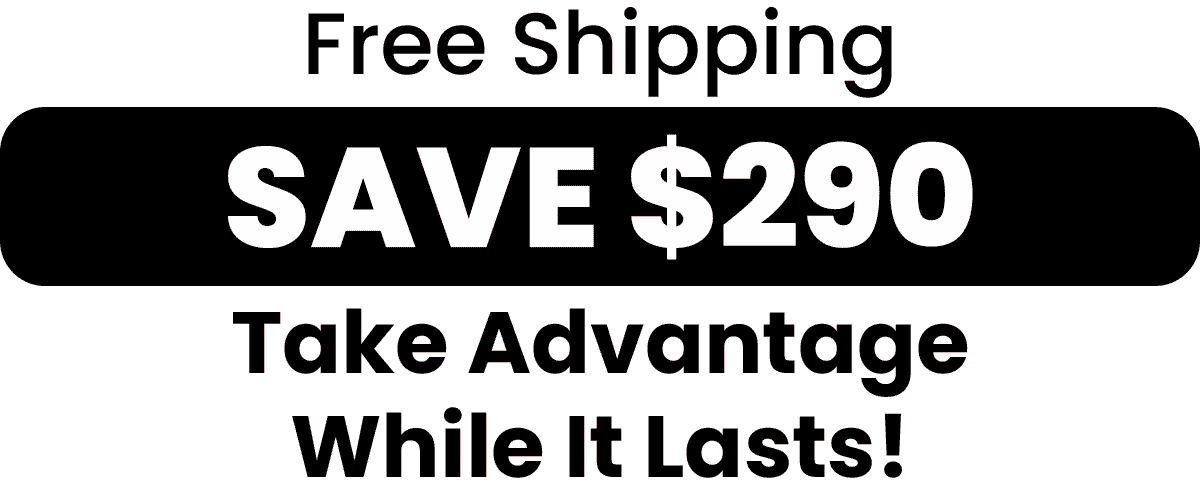 Free shipping on your entire order if you buy a 3P, so shop around. We have over 6,000 products for your RV!
ProPride 3P Trailer Sway Control Hitch
Get Instant Answers About the ProPride 3P® Hitch
The ProPride 3P
®

hitch is the most advanced trailer sway eliminating, Jim Hensley hitch design on the market. Its industry leading design and innovation is second to none. The quality of the workmanship and service behind the product draws rave reviews from customers across North America.

The standard ProPride 3P® hitch package includes a 2" hitch bar. If you wish to upsize to fit a larger receiver you click the button above for the size.

The main unit comes with a 2-5/16" hitch ball installed. A 2" ball is available for smaller trailers.

The total weight of the ProPride 3P® hitch is 195 lbs. This is approximately 75-100 lbs more than most conventional hitches.

The hitch bar assembly has 8.5" of travel in either the drop or rise.

The ProPride 3P® sits further back about 18" from the bumper, you may need to extend your safety chains, electrical cable, and breakaway cable, we sell that in a ProPride 3P® Complete Extension Kit.
Anti-Sway Trailer Hitch Specifications
Solid steel, durable design and construction

Patented yoke to eliminate trailer movement on the ball - even in panic stops

3/4" thick Pivot Point Projection control links

2000lbs rated weight distribution jacks

1400lbs or 1000lbs weight distributing spring bars
To figure the model you will need you should estimate your loaded HITCH weight. Tongue weight is not hitch weight. Tongue weight is the force the trailer applies to the hitch ball. Hitch weight is the tongue weight plus the weight of your equipment. It does not hurt anything to pick the ProPride 3P® model that exceeds your estimated hitch weight as most dry tongue weights are heavier than listed by manufacturers and the higher ProPride 3P® model will give you more top end capacity in your weight distribution.
The number on each ProPride 3P® model indicates the weight distribution capacity of each model. For example, a 3P-1000 can adequately distribute UP TO 1000 pounds of loaded hitch weight.
Canadian and Alaskan orders will be more than flat rate shipping shown. Flat rate shipping is to continental U.S. only.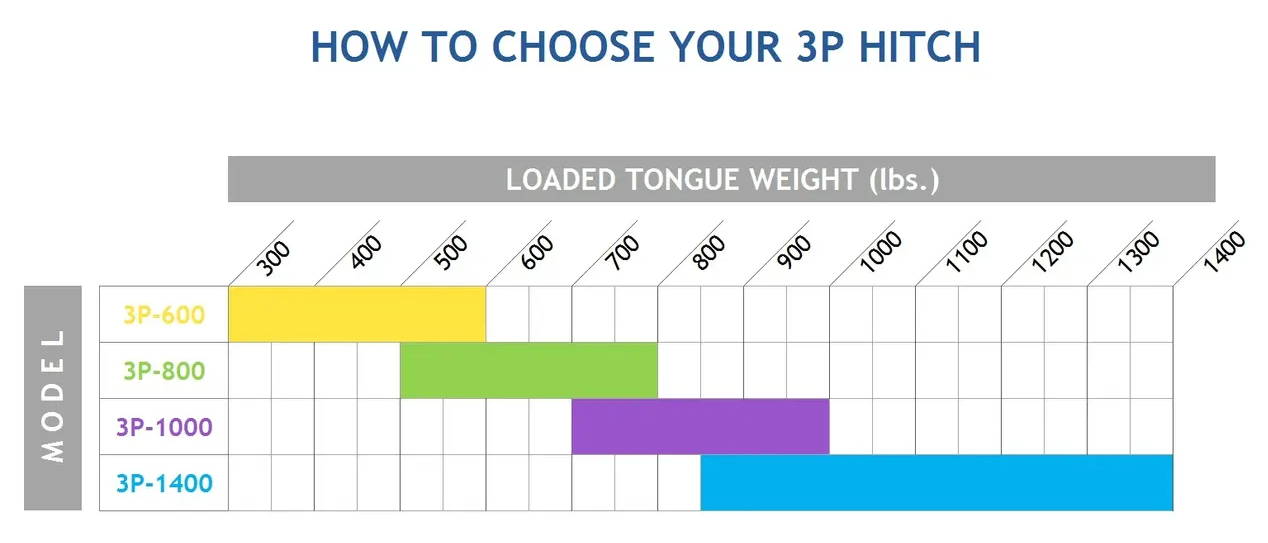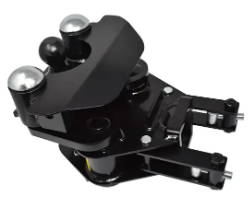 ProPride 3P
®

Main Unit

The ProPride 3P® anti sway trailer hitch main unit consists of two 3/4" thick links that project the pivot point of the trailer forward to near the rear axle of your tow vehicle. By not allowing the trailer to pivot side-to-side on the ball trailer sway is eliminated.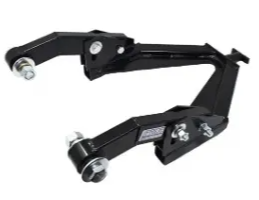 ProPride 3P
®

Yoke

The ProPride anti sway trailer hitch yoke keeps the main unit hitch ball from pivoting in the trailer coupler which would allow the trailer to sway.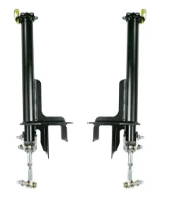 ProPride 3P
®

Weight Distribution Jacks

Heavy-duty ProPride 3P® weight distribution jacks allow you to distribute your tongue weight with precision and ease.
ProPride Adjustable Hitch Bar
The adjustable hitch bar is a huge improvement over the old, non-adjustable offset sold with the first Jim Hensley hitch design. The bar allows for multiple offset positions to get your trailer towing level. The tilt feature in the bar provides better weight distribution and keeps the ProPride 3P® hitch head in a level position.
Now shipping with v2 Jack assemblies.
Fixed shipping rate of $290 applies to continental 48 states only.
Shipping to Alaska is an additional charge.
LIFETIME WARRANTY.
MADE IN THE USA.
---
Evolution of the Jim Hensley Hitch
In 1972 Jim Hensley built a small, simple prototype of his converging link hitch design. About 1976, with plans to pursue his hitch idea, Jim ran a patent search and found there was nothing even close to his idea in the patent office.
Central Innovative (CII) was incorporated to manufacture and sell the Eliminator Towing System.
In 1993 Jim received an inquiry for information from Colin Connell. Jim licensed the patent to the Colin, and in the first part of 1994 Hensley Mfg. Inc., was formed in Davison, Michigan for the manufacturing and sales of the hitch, now renamed the "Hensley Arrow Hitch".
CII continued to build hitches for Hensley Mfg. for a time until they got up to speed.
Jim continued to work on design improvements that never materialized with Hensley Mfg. For this and other reasons Sean Woodruff, the 10 year Vice President of Hensley Mfg., ended his relationship with the company and began working on ProPride, Inc.
In October of 2007, Jim Hensley and Sean Woodruff worked to build the most advanced Hensley hitch design to date… the ProPride 3P®.
---
THERE ARE A LOT OF DANGEROUS MISCONCEPTIONS GOING AROUND ABOUT TRAILER SWAY
Get the FACTS here...
MYTH: Just Distribute the Weight Correctly and There Will Be No Sway
This is a very common statement and it is factually incorrect. A trailer CAN and WILL sway given enough of a cross wind or other side to side pressure regardless of load balancing. The same is true even if a weight distribution hitch is implemented. The only system that eliminates sway on a bumper pulled trailer is a Jim Hensley hitch, namely the ProPride 3P®.
Rain Water, Dust, Any Bump in the Road Can Reduce Friction Temporarily and Cause Sway
Water is a lubricant, so is fine dust. As a result of normal use a friction based solution like the Blue Ox SwayPro® or Equal-i-zer® can have inconsistent amounts of friction applied under varying conditions. The ProPride 3P® (Pivot Point Projection) projects the pivot point of your trailer just forward of the rear axle, this stops trailer sway under any conditions.
MYTH: Just Get a 5th Wheel, The ProPride 3P
®

is Expensive

While it is true that the 5th wheel stops trailer sway just as a ProPride 3P® does, the cost of the ProPride 3P® is far less. Spending $15-$20K more on a truck that can handle the 5th wheel, while losing the use of the truck bed and spending 50% more on the trailer itself is a lot more expensive than a Pivot Point Projection hitch like the ProPride 3P®. The ProPride 3P® solves the problem as a kit that converts your rig to pivot the same way that a 5th wheel does. The ProPride 3P® also distributes the weight better than a 5th wheel does. Other anti sway systems that rely on friction do not work
Most Buyers of the ProPride 3P
®

Hitch Used To Own a SwayPro®, Equal-i-zer® or Other Friction Based Solutions

Friction based solutions are cheaper because they are simple mechanisms with less steel and moving parts in their construction. There are no real savings in buying a $600+ hitch that does not solve the problem. Further more, the ProPride 3P® retains it's value in the second hand market, usually selling for over $2000 used. Ask the ProPride FaceBook Group members.
---
SHOULD I BUY A JIM HENSLEY HITCH OR CAN I JUST BUY A FRICTION BASED SWAY CONTROL HITCH?
Reasons You Should...
It Is EXHAUSTING To Drive a Large Trailer With Anything but a Jim Hensley Hitch
A friction based anti sway hitch will help some of the time, but you will still be a member of the white knuckle club.
If you miss driving down the road with one hand on the wheel buy a Jim Hensley hitch, the ProPride 3P® is the latest of 3 such hitches in existence. First came the Eliminator, then the Arrow® and finally the ProPride 3P®. The ProPride 3P® is the only one which incorporates all of Jim Hensley's innovations.
The ProPride 3P
®

Hitch Allows You To Utilize the Full Towing Capacity and Weight Capacity of Your Vehicle

The ProPride 3P® eliminates sway, you do not need an oversized vehicle. You can tow to the maximum towing capacity of your vehicle. An oversized vehicle is not the solution to sway in and of itself, we call this The Big Truck Myth.

A trailer can sway on the back of a very large truck just as it does on a smaller one because the pivot point is the same. You may feel the trailer sway less in a larger truck, but not feeling the sway can also lead to the destruction of your trailer.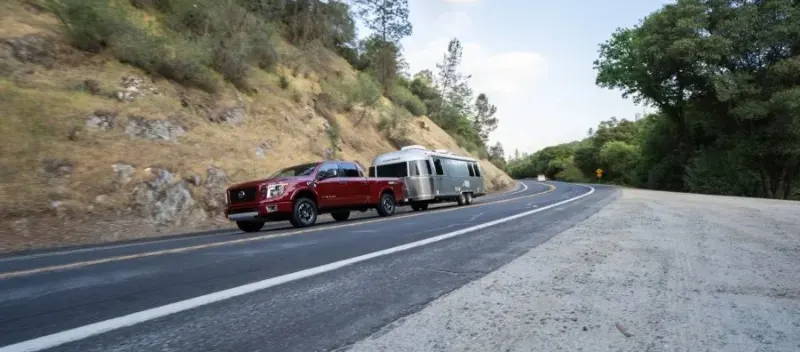 Travel Where You WANT To Go vs Where You CAN Go
Owners of the ProPride 3P® Hitch routinely report traveling distances of of over 600 miles in a day. Without having to fight sway, the world becomes more accessible to owners of the ProPride 3P®.
No Need To Reduce Speed With the ProPride 3P® or Other Jim Hensley Hitches
Part of the reason that the world becomes more accessible to owners of the ProPride 3P® is certainly because of speed. The elimination of sway allows for travel up to 80 mph (130 Km/h). Do not try that with a friction based anti-sway hitch or anywhere that it is not legal or safe
Adjustable hitch bar - Patent No.: 20090033061
Adjustable hitch bar with ProPride 3P® - Patent No.: 8226106
V2 Jack - Pending Patent No.: 17572764
V2 jacks with ProPride 3P® - Patent No.: 7364180
1) Get the ProPride 3P® Hitch for as low as $124/mo over 36 months at 10% APR. Qualified purchasers may also be eligible for payments as low as $300/month over 12 months at 0% APR. Based on a full price of $3,595. ProPride 3P® accessories and taxes separate. Not available outside the U.S. Delivery restrictions apply. Additional delivery fees may apply outside of the continental U.S. Void where prohibited. Subject to credit check and approval. In cases of partial approval, a down payment may be required. Offer subject to change at any time. Previous purchases are ineligible. Payment options through Affirm are provided by these lending partners: affirm.com/lenders. See www.affirm.com/faqs for details.
The ProPride 3P hitch is backed by a Lifetime Warranty for the original purchaser's life.
Installed my new 3p 1400 hitch on 2019 Springdale 27Th and hooked up to my 2014 Chevrolet Silverado 1500. First tow with the new hitch was 150 miles round trip, with 120 plus being interstate at 65-75 mph. Semis and wind are no longer an issue when towing this tall camper with a half ton truck. If you are on the fence about this hitch, just pull the trigger and do it already! I have zero regrets. Hook up is easier now than with the previous wd hitch.

Took our Alta 2350KRK out for it's maiden voyage with the 3P hitch. It was night and day compared to our old weight distribution hitch with the friction sway control installed by the dealer. Going by trailer trucks, or them going by me, is not longer a white knuckle affair. Wind isn't an issue. Went through some descent gusts today. I know with the other hitch this would have been a stressful drive. Not AT ALL with the 3P. I can't say enough good things about this hitch. The install wasn't as bad as I worked up in my mind. I just took my time, double/triple checked measurement, etc. and it all went fine. A bit of an adjustment in hitching/unhitching but that's not bad at all. Well worth every penny I paid for the hitch!!!

I've had RV's for over 30 years with different types of hitches. The ProPride hitch system is the best anti sway load leveling hitch I've ever seen or heard of. It's not difficult Rob install either due the the excellent instruction manual that comes with the hitch. Follow it step by step and you will see! My first drive pulling my new RV was so much better, no sway and the load was perfectly balanced and level from the front of my truck to the bumper of the RV. We bought the Flagstaff Super Lite, with 1,100 of dry hitch weight . Loaded we are about 1,500 pounds, still no worries mate! Thank you ProPride for your excellence in engineering !!
Dan

Great but could use some improvements

After debating on spending this amount of money on a hitch I decided to take a leap. First of all, the good. The Weight Distribution Jacks V2 are the best out of anything on the market. Even if I went back to a different style hitch after this, I would purchase these over and over and hook them the other WDH. Be able to adjust weight distribution without lifting and lowering the jack on the trailer is absolutely amazing. That is something other WDH's don't come close to. As far as the performance goes, the very first trip I drove on was a fairly windy day. The main purpose of my purchase was to eliminate being 'sucked' into a passing semi. While I can say it is vastly improved, it is definitely still there. With that said, it does handle better and feels more 'solid' on the road and driving with one hand is a possibility now. Okay, now the bad and this will be somewhat blunt. In my opinion, as an Engineer who designs mechanical machinery every day this thing is completely overpriced. My BlueOx Trackpro 1000lb costs total $550 with shipping and weighs 70lbs total with everything. The stinger alone for the ProPride cost $460 to $580! I'm sure the price has something to do with the weight, which has a lot to be desired as well. After weighing my BlueOx hitch head, it weighed 40lbs and it is solid cast iron and is built like a beast. How can the ProPride stinger alone weigh the same amount as the whole BlueOx hitch head? Again, in my opinion, there needs to be a redesign with weight efficiencies in mind and be able to shave off weight anywhere you can. This should in turn reduce overall costs. I love the fact it is built in America, but at 6.5x the costs of my other hitch maybe some parts could be shipped in from elsewhere like the stinger for example and have it cast instead of fabricated? Lastly, I would say I believe these hitches should be on every travel trailer and better yet, built in to the frame itself instead of having a 2-5/16 ball. That would take mass industry adoption of this product (which I hope happens), but seems unlikely because of price and weight.
ProPride 3P Hitch, Hassle Free, 60-Day No Risk Guarantee
You can return the 3P Hitch at any time during the first 60 days of use for a complete refund. That's a 100% risk free guarantee. 60 days begins when you receive the product unless otherwise arranged for a later date. We must receive the product in Holly, MI in 60 days or less. To initiate a return you can contact us for a return merchandise authorization. If the hitch was purchased during a FREE shipping promotion, $290 will be deducted for any returned hitches.
Shipping
We can ship to virtually any address in the Continental US. Note that there are restrictions on some products, and some products cannot be shipped to international destinations.
When you place an order, we will estimate shipping and delivery dates for you based on the availability of your items and the shipping options you choose. Depending on the shipping provider you choose, shipping date estimates may appear on the shipping quotes page.
Please also note that the shipping rates for many items we sell are weight-based. The weight of any such item can be found on its detail page. To reflect the policies of the shipping companies we use, all weights will be rounded up to the next full pound.
Returns Policy
You may return most new, unopened items within 30 days of delivery for a full refund. We'll also pay the return shipping costs if the return is a result of our error (you received an incorrect or defective item, etc.)
You should expect to receive your refund within four weeks of giving your package to the return shipper, however, in many cases you will receive a refund more quickly. This time period includes the transit time for us to receive your return from the shipper (5 to 10 business days), the time it takes us to process your return once we receive it (3 to 5 business days), and the time it takes your bank to process our refund request (5 to 10 business days).
If you need to return an item, please Contact Us with your order number and details about the product you would like to return. We will respond quickly with instructions for how to return items from your order.